Realistic body goals females are the same for all women – A perfect body shape. Women's health baseline includes much more than a diet.
How often have you planned to set high fitness standards, but it never happened in reality? It is hard for females to measure and set fitness goals as their lifestyle is well occupied with household chores and sometimes jobs. 
It's like a fleeting thought that keeps buzzing in the head, maybe when you sit by the television with a bowl of ice cream or while you weigh yourself before sleep. Be it any circumstance, it is, just a couple of seconds later, we're like, 'Meh, never mind'. But what's the deal that sets the path apart? Realistic body goals female is the result.
It is no top secret that the goals you set for your target are a game-changer. A good fitness level may help you avoid health issues. 
This blog post will guide you on how to create smart fitness goals; that will keep you active until you reach the defined milestones of your fitness plan. These realistic fitness goals will help females shape their bodies as they dream.
Do read till the end to reap the benefits of this article.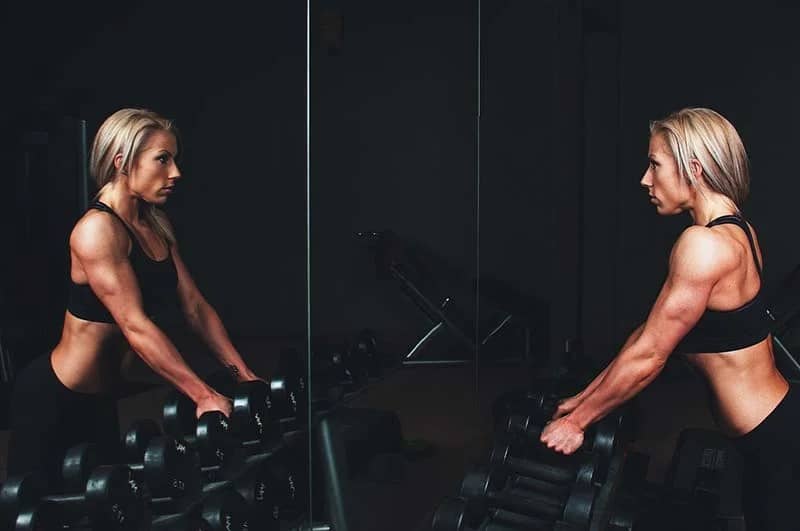 Implement the SMART process in your fitness plan
Specific- Set goals that are clear as a crystal 
The common fitness goals you set up for yourself must direct you and speak of realistic targets. The more you try to add vagueness, the more blurred the end results are. So rather than beating yourself, try not to set goals like "I want to be thin". Now, this may look like a specific goal but set a more specific target. It's a better way to set a goal like "I will lose 5kgs" or "I will improve my body shape to 10% in a month'. This sounds like an appropriate attitude toward success.
Measurable – Add a time duration to realistic body goals female
The ability to add value to a goal is a significant key point if you do not want your daily fitness goals; to be dead and buried in a week or two. The goals you set must include a time frame. Otherwise, your brain will miscalculate everything. If you plan to lose 25 kgs, split this over a year. It is not wise to subject yourself to unmerciful diets or workouts that athletes do and plan to lose weight, in less than a month. So if you want to lose 30 kgs in a year, try losing less than 2.5 kgs a month. Similarly, while setting realistic body goals female, carefully define exercise and rest periods.
Attainable- Set practicable goals that are easy to reach 
When implementing goals to improve fitness standards or to shape the body: make sure not to fall for big improvements in the short term. The goals you set must lead to long-term success. 
Now, it is okay to have small-term fitness goals in this long journey. It is justifiable ladies! Otherwise, it is not a very smart idea. So the big picture is you have one primary realistic body goal female, but on your way, you set milestones that will commemorate the success in the long road to achieving goals.
Long-term fitness goals – Losing 30 kgs in a year/Shaping abdominal muscles in a month

Short-term fitness goals – 30 min of cycling in the neighborhood/Stretching triceps for 15 min to improve triceps strength
Relevant- Find reasons why this matter to you so much
Find a reason why your goals are important to you. If the story behind your journey is to go on a beautiful date, that is just amazing. Or even if it's to your satisfaction, say it to yourself every morning and start working on it. You can try seeing yourself in the mirror and imagining a smart female body shape. If you are a bulky woman, imagine your abdominal bulks are gone and the skin tightens giving you a smart look.
Finding an emotional reason to aim at your targets works as a fuel that keep you going. It will be your driving force while setting realistic body goals female. When you realize your fitness motivation tank is low, help yourself find it through these reasons. Implementing this key point in your fitness goal as a beginner will help see you pass the targets with ease.
Time-bound- Setting a time frame for goals is a way to start things up
Another significant point that will help you achieve realistic body goals female is the time limit you set. When defining the periods, it should be more elaborated; and practicable. If you are a beginner; who is willing and trying to lose some weight and seek effective strategies, it is desirable to seek professional advice. 
Sometimes, individuals with heart problems would prefer to lose some weight. In that case, a medical expert is the wisest approach. Setting a fitness goal can be a piece of cake with little help from the experts.
Why does setting realistic body goals female matter?
Positive thinking is the main benefit. 
The moment you try to achieve something without any goal, the efforts you make will be fruitless. It will leave you with no effects, but you procrastinate while trying to achieve your targets. You may even face hesitations every day before you even start the day. Worst of all, you may look at it and say it is impossible.
So to see your outcomes skyrocket, a realistic body goal female is a must. It may make your plan actionable and give you the right mindset to ace it. 
Remember, be fair in defining fitness goals as unrealistic fitness standards are not even athlete-friendly. How will you then be able to achieve it? Once you create a list of realistic body goals female, you will be on the right path.
To witness progress, setting goals is vital.
Embarking on a journey to achieve fitness can have ups and downs. You may be accountable for setbacks. But, don't feel discouragement as it is natural. What makes all this fun is witnessing the progress. Either by using a measuring tape or a weight scale, you can encounter the so-called progression.
Goals reward you with fitness motivation.
With goals comes success, and with that comes motivation – it means you can achieve realistic body goals female. To be able to achieve the set goals, motivation will act as a vital force.  
Key points – unwavering success in your daily fitness struggles
It is not hard to meet disappointments on our way to achieving something in life. Often, it is common to believe that we should give ourselves punishments. These events lead to discouragements in the journey to achieving the goals. 
But it also can act as a guide to let you know not to walk down the same path. It is also to make you think differently. Whenever you feel like your targets are getting a little harder to achieve, it is better to adjust them accordingly.
Do not let your face get smacked with failures by trying to do something beyond your capability. Try out something achievable. And if it seems like you are doing a great job, then reward yourself a bit. With practice, the struggles you face in implementing realistic body goals female plan will get better. Remember, you have to stay motivated following a fitness routine.
Conclusion 
If you plan to set yourself some realistic body goals female, make a plan that is adjustable to your daily routine. Also, listen to your body to have the most benefits in the long run.
Use the SMART plan to make a proliferous fitness plan that can give you excellent outcomes. And as the takeaway point, do remember the key information.
Be considerate about yourself while creating these fitness goals and hit the gym. Good luck!
Ankle Sprain: Definition, Causes, Symptoms & Management
3 Months Low Carb Before And After Results